New Torigin, Ginza Tokyo
We are going to introduce a good yakitori place in Ginza where you can visit with your friends on weekend.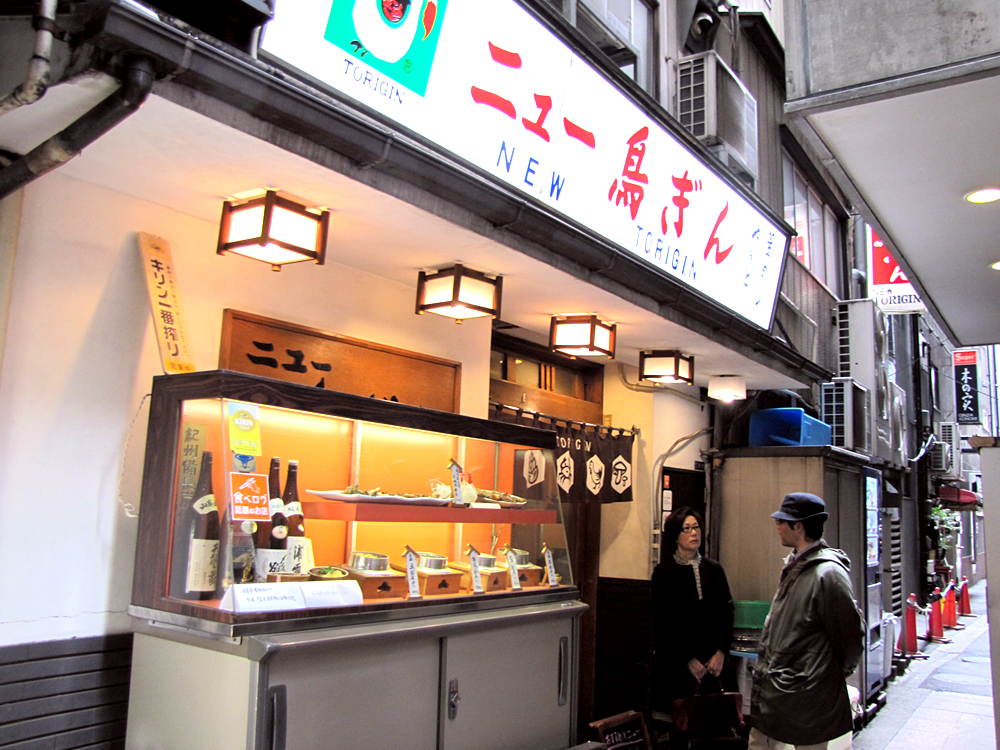 The place is really close from Ginza Station and located behind the drugstore 'Matsumoto Kiyoshi'. You should better turn on the Google Map as it's in the back alleys of Ginza. And one thing! Beside New Torigin, there is a restaurant with similar name called 'Torigin Honten'. It's not the same restaurant that we are going to introduce today, so don't get mixed up and head straight to New Torigin.
We visited at around 2 PM on Sunday but there was still a long queue outside the restaurant. It's definitely a popular place among local Japanese people. We took photos while waiting for our turn. New Torigin is famous spot in Tokyo for its kamameshi(rice cooked in a pot) and yakitori. You can smell Yakitori smoke once you enter the restaurant. You can also enjoy the traditional izakaya atmosphere.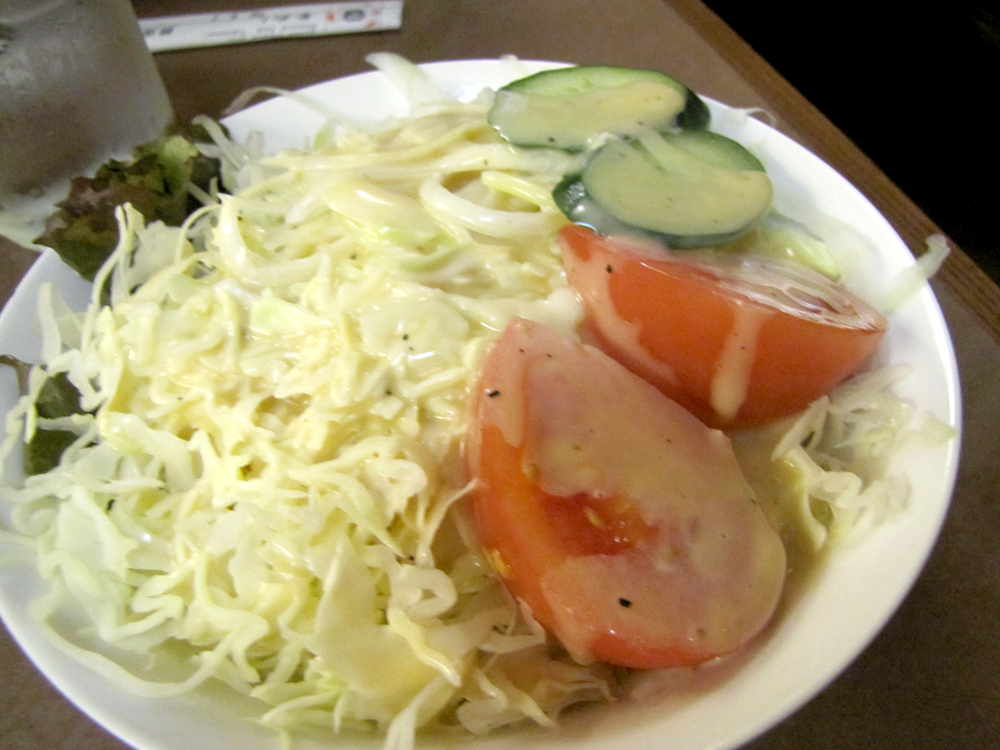 We would say New Torigin is a hotspot in Ginza Tokyo where only locals know. The restaurant is situated in the back alleys where can easily be missed, but it's packed with middle-aged Japanese people who have sophisticated palate. What also makes New Torigin a hotspot is a reasonable price!!
We first ordered a salad. Salad dressing in Japan is usually good, and a salad dressing that New Torigin used was also very tasty.
New Torigin's yakitori is different from other yakitori. Yakitori in general is salty, but New Torigin's yakitori is more simple yet has a savory taste.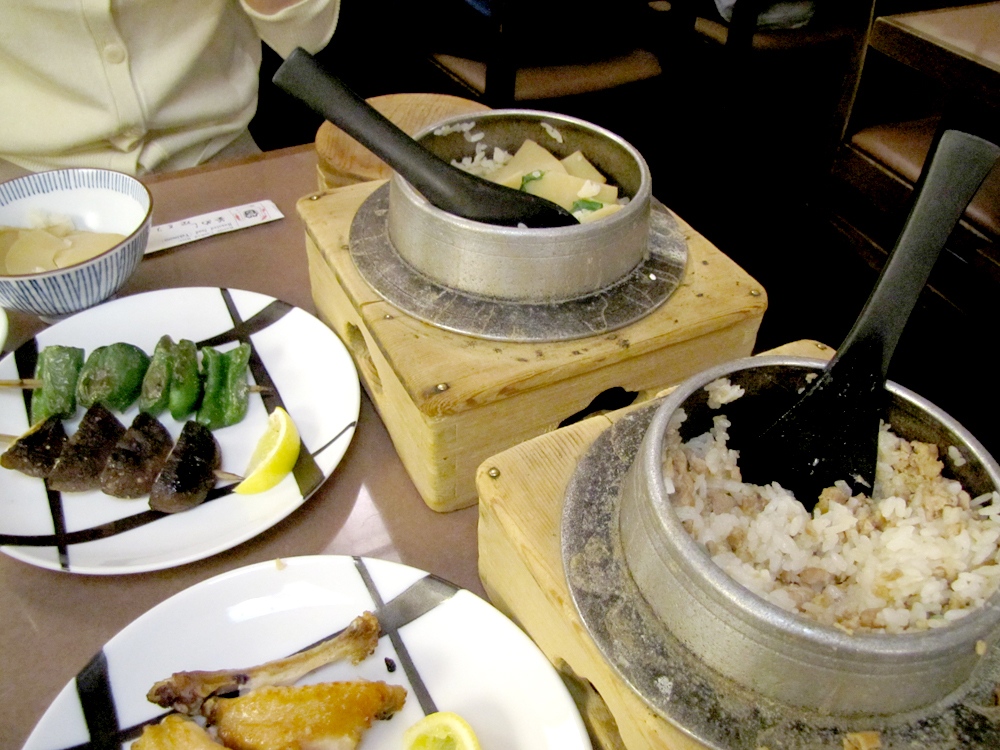 It is rice cooked in a pot with chicken. The name of the food is 'tori kamameshi'. Beside is 'takenoko kamameshi' which includes bamboo shoots. It's not easy to find a restaurant where you can try Japanese traditional kamameshi, so try it in New Torigin.
New Torigin, serving variety of healthy and tasty food, is also listed in one of the oldest restaurants in Tokyo. We would highly recommend to people who like traditional Japanese atmosphere. The interior looks as if it transformed a residential house into a restaurant. Visit New Torigin with loved ones when you want to experience traditional Japanese atmosphere with good food.
New Torigin(ニュー鳥ぎん) Map
access. 1 minute from Ginza Station B5 exit by walk, 5 minutes from Yurakucho Station by walk
03-3571-3334
Address: 〒104-0061 東京都中央区銀座5-5-11
Close. Monday
Business Hour. Tue ~ Fri: 16:30 ~ 22:00/ Weekend and Holiday: 11:30 ~ 21:30