Ramen hotspot in Ginza Tokyo for Tokyo Galaxy students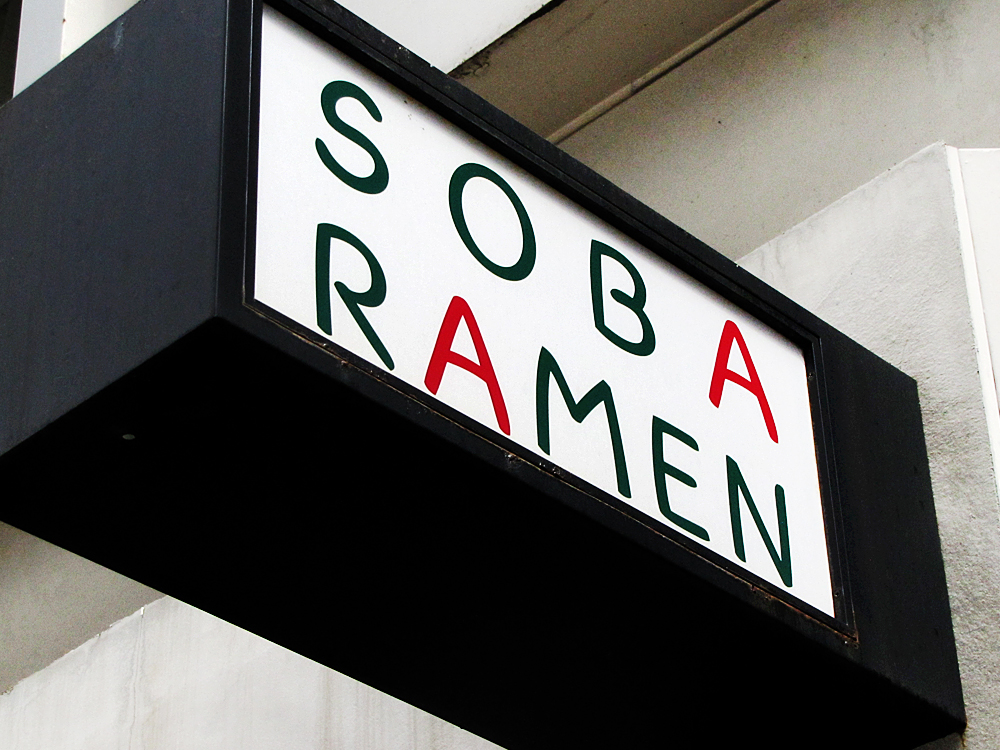 MugitoOlive, Ramen hotspot in Ginza Tokyo for Tokyo Galaxy students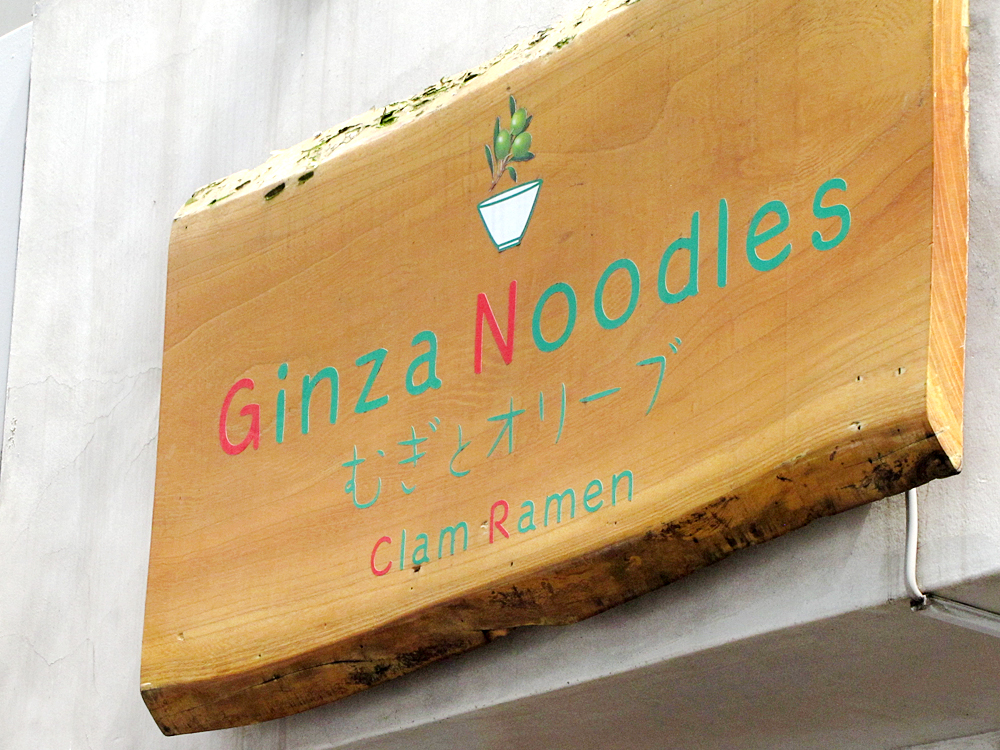 For students who are studying in Tokyo Galaxy Japanese Language School, we would like to recommend the best ramen shop in Ginza.
MugitoOlive, situated in Ginja 6 chome, has earned fame for its soup made from quality hard clams that were delivered directly from Mie prefecture. Also its café-like interior makes easier for woman to visit alone.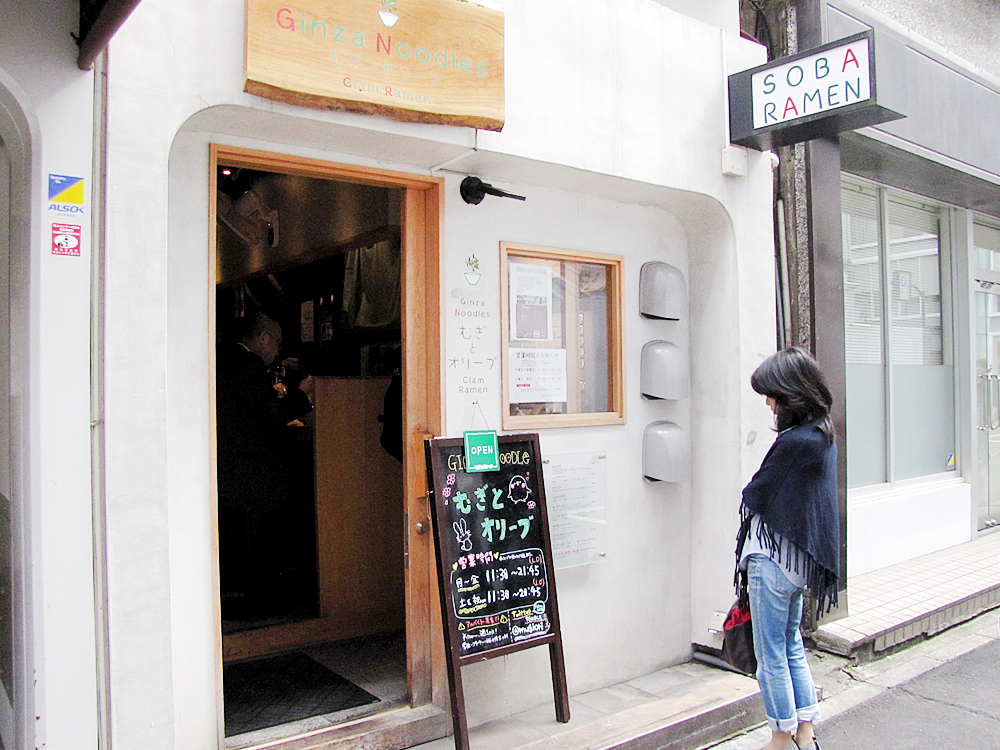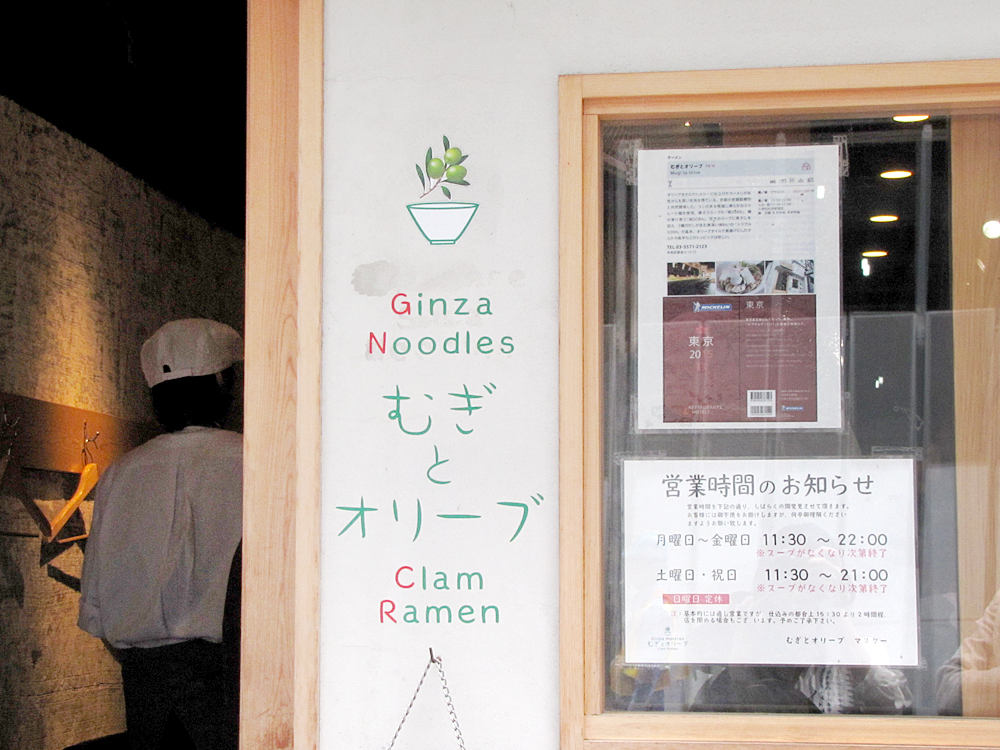 This ramen shop became even more popular in Tokyo after being listed in Michelin Tokyo 2015 and 2016.
MugitoOlive was selected as Bib Gourmand. Bib Gourmand signalizes a restaurant where can enjoy exceptional good food under 5,000 Japanese Yen (Tokyo standard).
MugitoOlive staff recommended chicken soba (800 Japanese Yen, photo above) and clam soba (980 Japanese Yen, photo below).

As you may have guessed from the name of the restaurant, the noodle is made from buckwheat flour. MugitoOlive serves unique and tasty bowl of ramen that includes rich soup, Chinese yam fried in olive oil, soft chashu, and buckwheat noodle.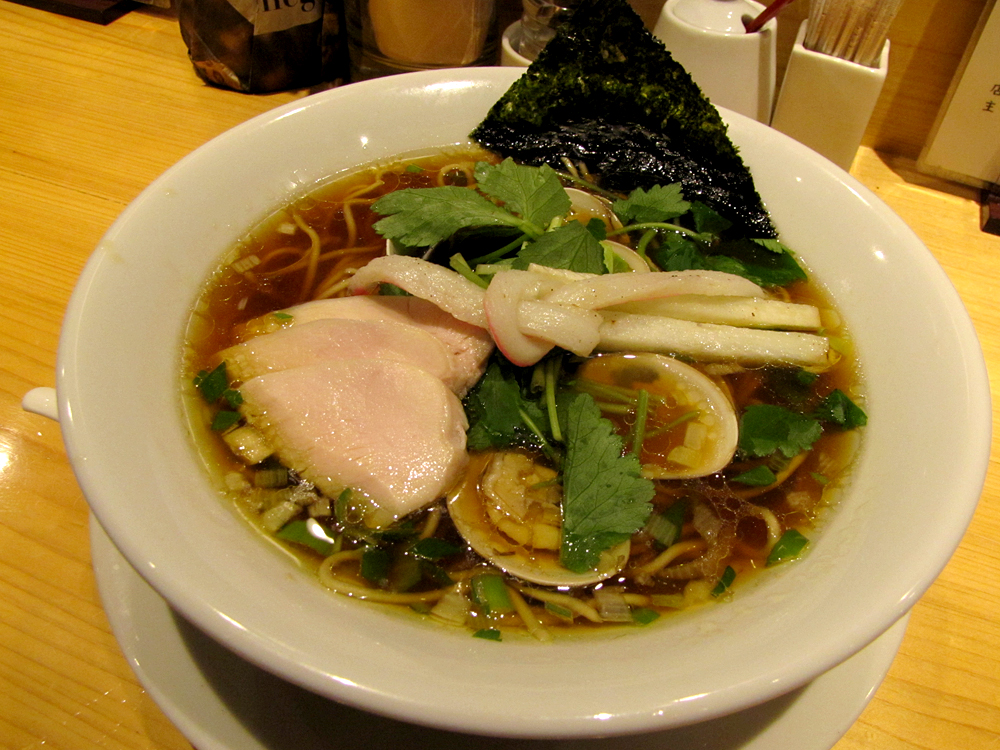 Enjoy ramen at the bar counter where feels cozy and homely.
MugitoOlive is close to Higashi Ginza Station and Ginza Station, so why not stop by after class or on weekend? It's the place where you can eat and take a good rest.
We took a photo of part time job advertisement thinking of our students who want work to pay living expenses.
MugitoOlive
Tel. 03-3571-2123
Address. 東京都中央区銀座6-12-12 銀座ステラビル 1F
Operation. Mon ~Fri 11:30 ~ 22:00, Saturday and holiday 11:30 ~ 21:00
Close: Sunday