Admissions process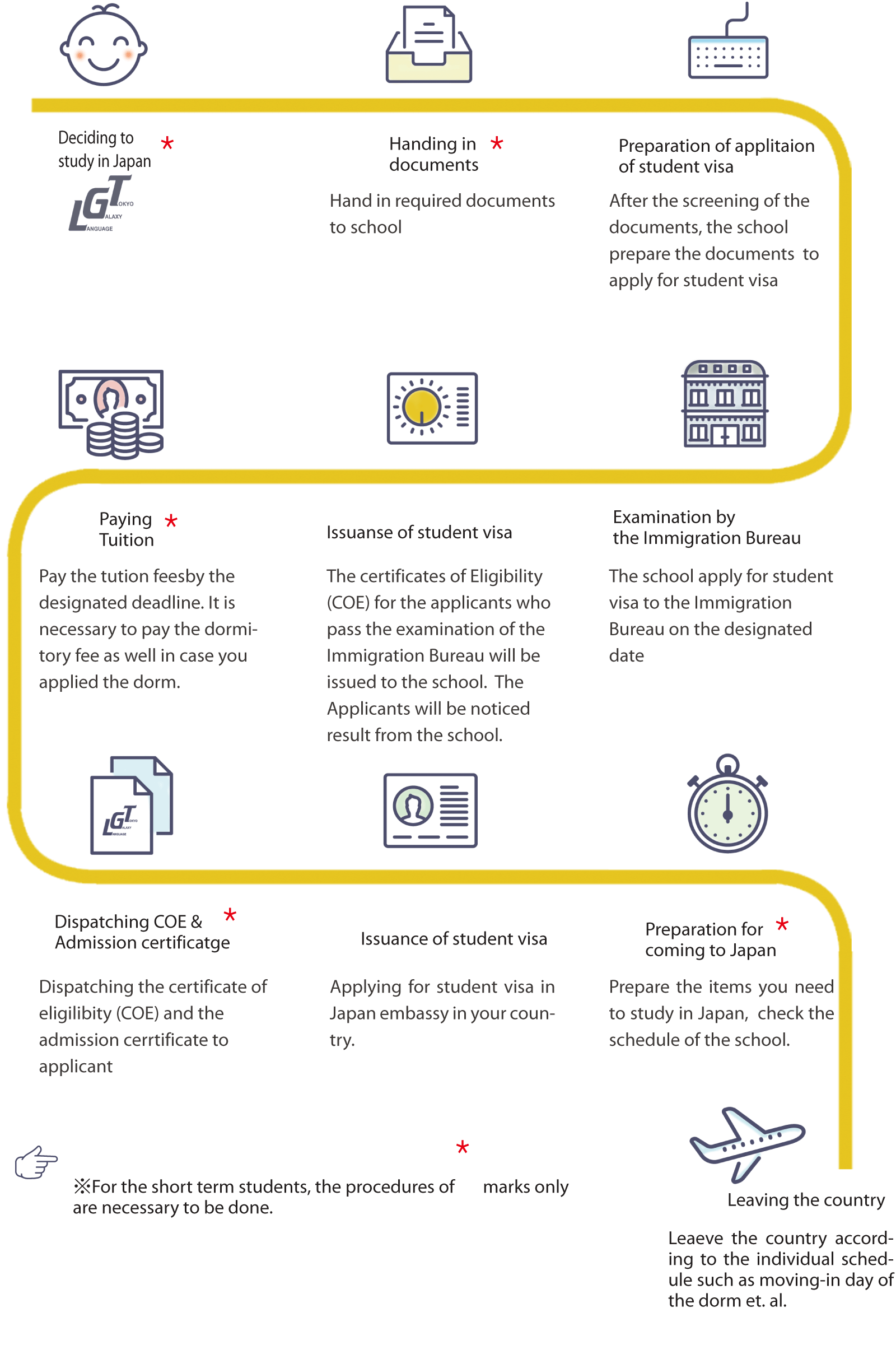 Decide to study abroad: Decide "why" you want to study in Japan, and choose the duration and the course of your studies.
Submitting the application: compile the necessary documents and submit them alongside the application fee.
Translating the documents: translate the application documents according to the forms required by the school.
Visa application to the Tokyo Regional Immigration Bureau: Visa application process takes over 3 months.
Visa acceptance: Tokyo Regional Immigration Bureau will issue you a residence permit.
Payment of tuition: Pay your tuition, without your Registration fee.
Visa preparation: After paying your tuition, prepare the necessary forms and your residence permit.
Visa application: Submit the visa application at the Embassy of Japan in your country.
Visa acceptance: Collect your passport with your issued visa.
Prepare to travel: Prepare necessary items for living in Japan, as well as your flight open ticket.
Leaving for Japan: Arrive in Japan on the pick-up date, assigned by the school.
Visiting the school: Abide to the school's matriculation ceremony and orientation schedule.