In late April 2023, we held an exchange meeting for the students of Tokyo Galaxy Japanese Language School and Keio University students at the school lounge.
The exchange meeting between our students and Keio University's international exchange circle "KISE" has been going on for over 20 years. We used to have an event once or twice a semester, and in addition to the exchange meetings at school, we have enjoyed a variety of
activities, such as going on a day trip to Kamakura and going to see the seasonal illumination events.
We had no choice but to hold meetings only by video conference due to the COVID-19 pandemic, but this time we were finally able to hold face-to-face exchange meetings again.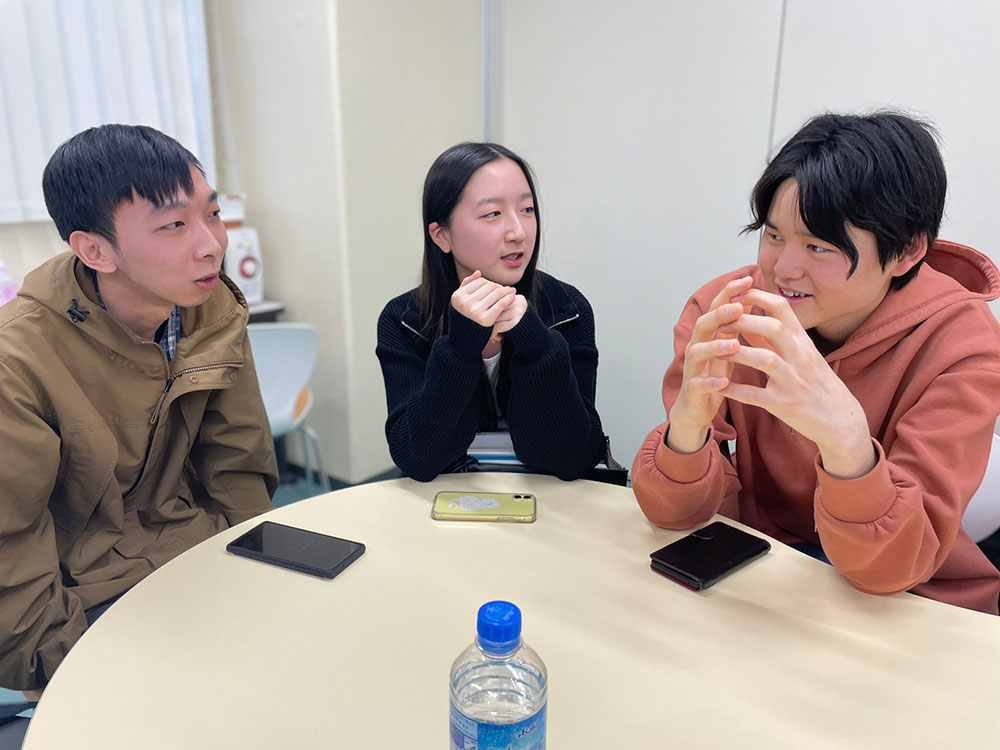 At this exchange meeting, we started by introducing ourselves, and we talked a lot in Japanese with Japanese university students, playing UNO and other card games.
In normal school classes, our students take classes taught by Japanese teachers and talk in Japanese with their classmates; however, by communicating with Japanese university students using real-life Japanese, students were able to get in touch with Japanese they do not learn in their classes, and that has helped to motivate them to study the language. Also, it was very nice to have opportunities to interact with Japanese people outside of school. This exchange meeting will be held regularly from now on. We hope that you join us on such meetings while studying at Tokyo Galaxy Japanese Language School!