Tokyo Galaxy Japanese Language School is located in Chuo-ku, the center of Tokyo's culture, economy, and business. Around the school, there are many attractive and vibrant areas such as Nihonbashi, Ginza, and Tsukiji. A 10 minute walk from the school will take you to a town called Nihonbashi Kabutocho. This area has developed as a financial district since the Meiji era in the 1870s, and has been called the Wall Street of Japan. However, rebuilding work has been carried out recently due to the aging of buildings, and the relocation of securities companies has progressed in the context of digitization of stock certificates and Internet transactions. The appearance of the town has changed significantly, and not many people are passing by compared to before. Therefore, while inheriting the history of the Japanese financial market, redevelopment of Nihonbashi Kabutocho is being promoted by incorporating new culture that attracts people. A number of new eating places are being opened, aiming to revitalize the town, and I would like to introduce one of them, which is a cake shop attracting a lot of attention recently.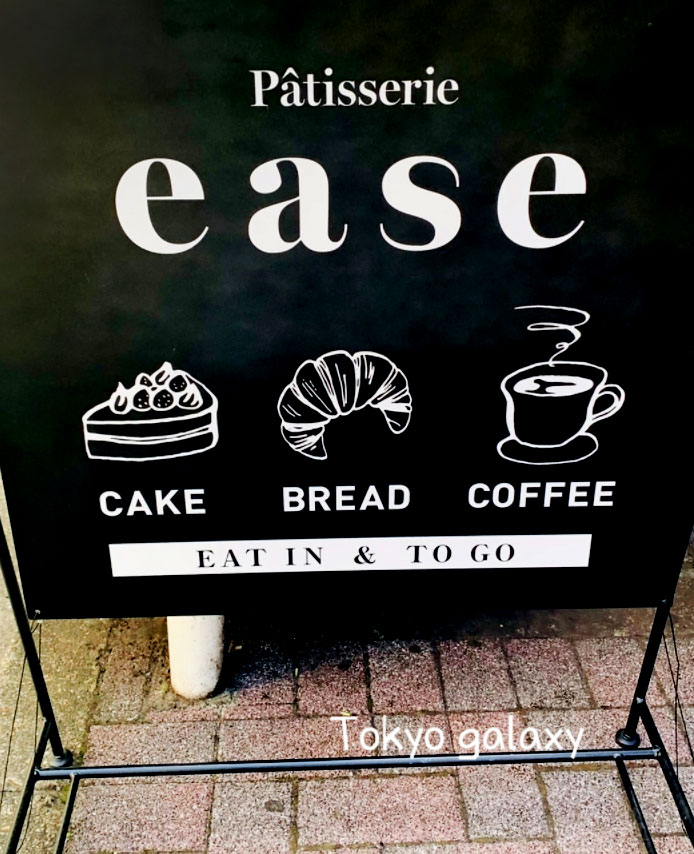 The shop is "Patisserie ease", which opened in July 2020. The appearance of the shop, which is located on a street with buildings lined up, is fashionable and eye-catching, designed with subdued colors. The store 's owner named his shop in the hope that customers, both adults and children, would enjoy his sweets in a relaxed, casual manner without putting on airs. The owner is a notable young pastry chef who has practiced at a Michelin star winning restaurant in France, creating new sweets unlike any other.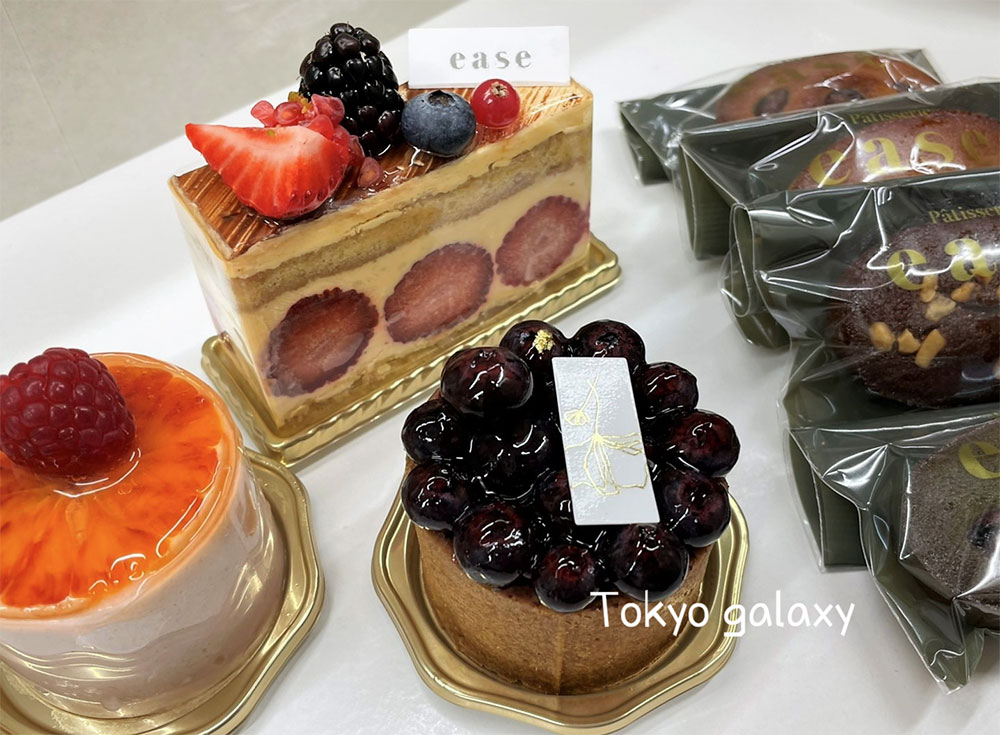 The shop has an open kitchen, and you can taste the cakes while watching how they are being created. In the showcase, more than 10 kinds of cakes are displayed one by one, just like pretty jewels, and the delicate, carefully made cakes are enjoyable not only for your tongue but also for your eyes. You will feel comforted just by visiting this place, filled with a soothing atmosphere. In order to bring out the natural flavor of the ingredients, the shop does not use artificial materials such as deoxidizers. I actually tried one of their cakes, and the taste was very elegant with a relatively modest sweetness; the flavor of the ingredients is brought out well. In addition to cakes, baked goods such as cookies and financiers (almond cakes) and bread are also on sale, so these are recommended as a souvenir.
This time, I introduced a new cake shop in Nihonbashi Kabutocho, a place used to be known as a financial district. As the days go by, people and cities change in various ways. New things are created, and they coexist with the old things, re-energizing the city even more. It's still a difficult time all over the world right now. To everyone trying to study Japanese in their home country, I would like to send a message to you; when we return to our normal routine and become able to attend classes at Tokyo Galaxy Japanese Language School, I hope you have a chance to visit this shop as a treat for yourself, working hard toward your goals every day.