Mr. K, who started studying at Tokyo Galaxy Japanese Language School in 2019 with the aim of entering Ecole de Patisserie de Tokyo, has successfully passed the entrance exam for the bread-making course of the school of his choice.
He has been our model student, not missing a single lesson and participating the classes very actively. We asked him how he had been studying in Japan and he told us the details.
What kind of preparations did you make to pass the entrance exam after you came to Japan?
I really focused on studying Japanese, because I knew that my language ability would determine whether I pass or fail.
At Tokyo Galaxy, I tried to do as many presentations, and ask as many questions as possible in my classes. I was thinking that, by making presentations, I would be able to master Japanese expressions I already knew, and at the same time, learn new expressions. My teachers helped me a lot by kindly correcting my incorrect phrases, and teaching me other expressions that I didn't know.
I always tried to work hard and do more than I was instructed to do, with preparations and reviews before and after class, and also with the assignments.
After class, I made efforts to talk with Japanese people as much as possible. I made Japanese friends by using language exchange websites, and talked with them on the phone, or sometimes met them in person to learn daily conversation. At my part-time job, I tried to take notes on everyday expressions and polite language used at the work site.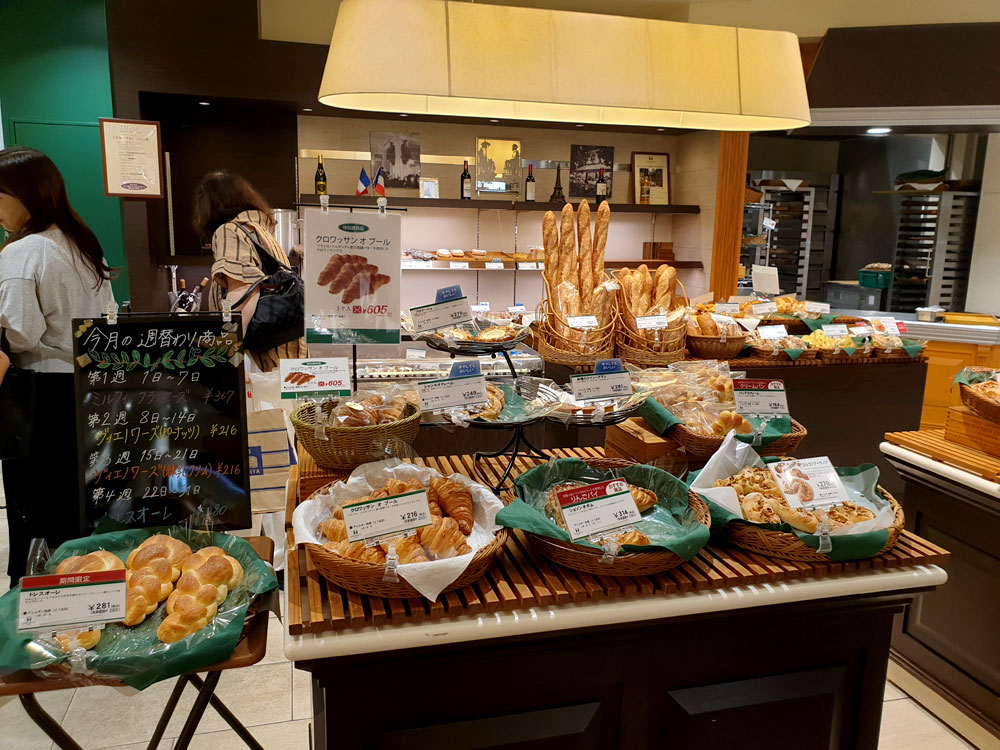 What was the key to your success on the entrance exam?
On the first day at Tokyo Galaxy Japanese Language School, I realized that my language ability was much lower than my classmates, and started to study frantically.
I believe that, unlike academic subjects such as mathematics and science, Japanese is something that you can improve your ability for sure by spending more time on studying it. So I worked hard on things such as I told you before.
Needless to say, that would have been impossible without my teachers at Tokyo Galaxy. They would answer my small questions with utmost kindness, and when I couldn't get it, they would always find some time later to explain more precisely.
I really think that I couldn't do it all by myself. I am much indebted to my teachers for making efforts together with me.
Why did you choose to start your study in Japan at Tokyo Galaxy Japanese Language School?
People at the Seoul Office of Ecole de Patisserie de Tokyo told me about Tokyo Galaxy. I made a search on the Internet and found good reputations and comments of the graduates, so I chose to study here.
Which lessons at Tokyo Galaxy was particularly helpful for you?
The lessons of the compulsory subjects. We had to do many things, such as preparations before classes, assignments, and quizzes. We studied one topic by talking, listening, writing and reading about it over and over again, so we were able to naturally acquire new words and expressions in our learning process.
Would you tell us about your memorable teacher at Tokyo Galaxy Japanese Language School? Is there someone you think you won't forget?
Ms. Ibuka, who was in charge of my first class at Tokyo Galaxy. She also was my first homeroom teacher, and I was impressed with her thorough preparation to make her lessons proceed smoothly. She was really good at getting us involved in what's going on in class, and she always taught us with kindness.
What was the difficult part of preparing for the entrance exam?
I was able to receive lots of support from Tokyo Galaxy and be fully prepared, so there was no point that it was particularly difficult.
What are the situations that you feel satisfied about your decision to study in Japan?
I'm really happy that I was able to meet people of many different nationalities at Tokyo Galaxy. I knew that there will be classmates from countries other than Japan, but actually meeting and being friends with them was an experience greater than expected. It was nice to be able to talk with friends from different countries and learn about their culture and ways of thinking.
What was your reason for choosing Ecole de Patisserie de Tokyo among many other vocational schools?
I took a bread-making class in South Korea, and my teacher there was a graduate of Ecole de Patisserie de Tokyo and had also studied abroad in France. I was advised by my teacher that it would be better to study in Japan than in Europe, and was recommended to study at Ecole de Patisserie de Tokyo. I visited other vocational schools while studying at Tokyo Galaxy, but I thought that the educational environment of Ecole de Patisserie de Tokyo, in which you can concentrate on learning about a single specialized field, would be better than other schools that teach a little about a wide variety of things, so I did not alter my choice. My teacher's advice would not let me do so.
Would you give any advice to students preparing to study in Japan to enter a vocational school?
I think that you should make desperate efforts, since you will be spending your precious time studying abroad and it will not come cheap. It would not work if you are too optimistic and thinking lightly about studying in Japan. When you are living in a foreign country, you will often face unexpected situations and sometimes you'll be worn out both physically and mentally. In order to keep your mind in shape in such times of trouble, I think you need to have a clear sense of purpose and aggressiveness to achieve your goal.
I also recommend that you come to Japan after you have acquired sufficient ability of Japanese. One of the things I regret is coming to Japan without studying much Japanese, so I hope that you avoid repeating the same mistake. In my opinion, if you have the ability to pass the Japan Kanji Aptitude Test Grade 3 and the N2 level of JLPT (Japanese-Language Proficiency Test) before coming to Japan, you will be able to have a part-time job and your life in Japan will be more fulfilling and rewarding.
What kind of goals do you have in mind as you are going to start studying at Ecole de Patisserie de Tokyo from April 2020?
I always felt that I was l lacking the knowledge of the basic theory of bread-making while I was at work, so I want to study it and acquire the basic techniques of bread-making. I would also like to learn the teaching style of Ecole de Patisserie de Tokyo, including the lesson style, content, and the ways of teaching. I'm hoping to teach a bread-making class when I get back to South Korea if I have a chance.
I will continue to improve my Japanese too, and after returning to my home country, I would like to work on translating Japanese books about bread-making and confectionary to Korean.
When Mr. K began studying at Tokyo Galaxy Japanese Language School, his Japanese ability was at pre-intermediate level. He reached N1 level of JLPT in nine months, and listening to his story, we strongly felt that he really has been making lots of effort.
We would like to thank Mr. K, who has been committed to his personal development and working hard on everything. We think that he will be a role model for our students, showing us the fact that if you try hard enough, you will be rewarded. We will always support him and we wish that he continues to achieve his goals!