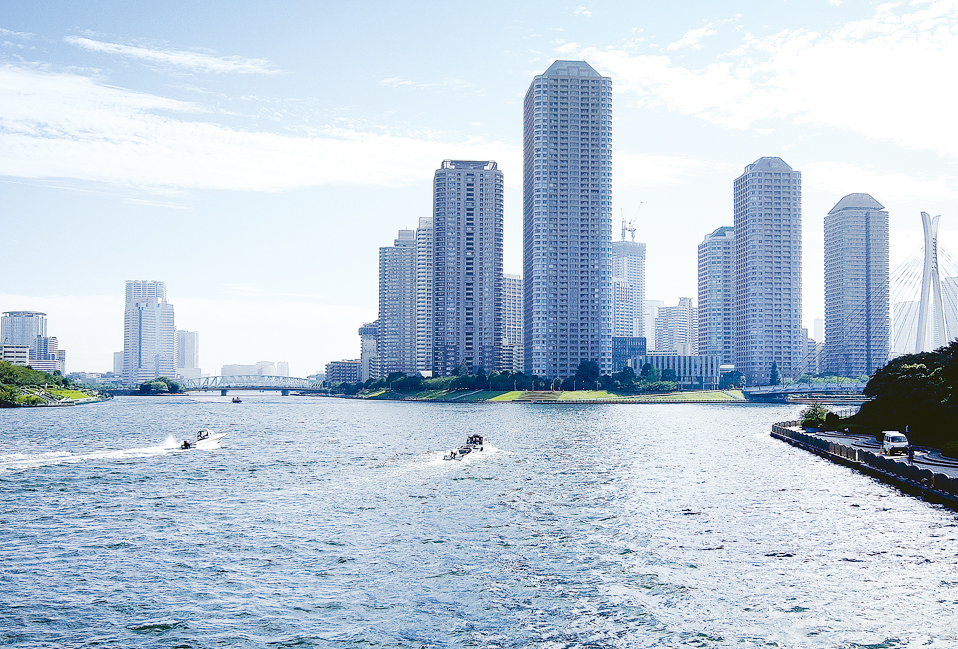 The district where Tokyo Galaxy Japanese school is located is well known amongst Japanese residents.
Kayabacho Station (Tozai line/ Hibiya line) 5 minutes by foot
Nihonbashi Station (Tozai line/ Asakusa line/ Ginza Line) 9 minutes by foot
Suitengumae Station (Hanzomon line) 10 minutes by foot
Hatchobori Station (JR Keiyo line) 10 minutes by foot
District where multiple educational institutitons are established
Business district where multiple corporate headquarters are located
The area of Tokyo Stock Exchange and Japanese Wall Street
National embassies, library, sports centre, hospital, public facilities, etc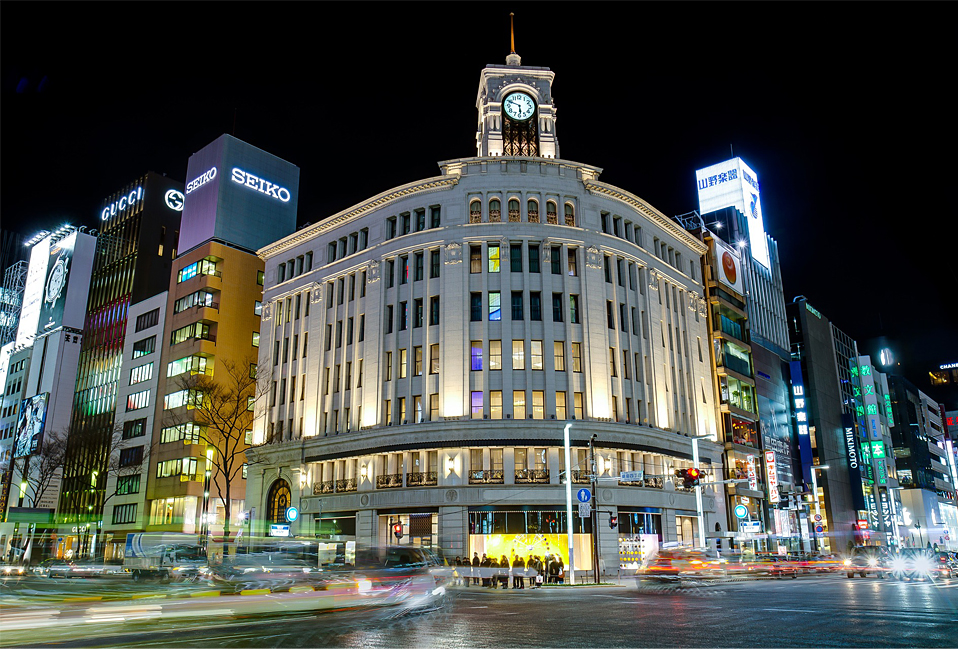 The center of Tokyo
Chuo-ku is the center for for culture, economy, culture, business in Tokyo.
Over 400 years, Chuo-Ku has been developed as the hub of culture, commerce, and information. Its long history and tradition make it a historical region. From its highway of 'Edo Gokaido', the famous bridge 'Nihombashi', popular shopping streets of 'Ginza', Japan's Wall Street 'Kabutocho', the hub of food culture 'Tsukiji', to the rivers of Tsukuda and Tsukisima, Chuo-Ku is an attractive and lively district.
Shinkawa Park & Eitaibashi
The Shinkawa Park and Eitaibashi is at a walking distance of 5 minutes. The area of Shinkawa Park is along the Sumidagawa riverbanks and is famous for its beautiful scenery, especially for their cherry blossoms. North of the park is the Eitaibashi, an area where you will be able to see the Tokyo skytree. Heading south to the park, there is the Chuo-Ohashi suspension bridge, which has beautiful night scenery.
Nihonbashi
The history of Nihonbashi began in 1603, at the start of the Edo Bakuhu period. The district's most famous attraction 'Nihonbashi Bridge' was completed by the end of the Edo Period. Nihonbashi is a business district of Chuo-Ku and is location to Bank of Japan, Tokyo Stock Exchange, Meijiza (a theatre that has a tradition dating back for more than 130 years), Mitsukoshi (International department store chain). The nearest station is Kabayacho.
HP:http://www.nihonbashi-tokyo.jp
Tsukiji Market
Tsukiji Market is famous for its largest and busiest fish market in Japan. People are not only able to buy seafood, but can also buy fruits and vegetables at reasonable prices. It is a major tourist attraction, and it is possible to take a tuna wholesale trip. The market is visited by many tourists who wish to taste authentic Japanese food such as sushi, tempura and yakitori. It is located near the Tsukiji station, which is two stops away from our school's nearest Kayabacho station (approximately 4 minutes).
HP:http://www.tsukiji.or.jp/index.html
Tokyo Station
Designed by the father of Japanese architecture, Tatsuno Kingo, the building of Tokyo Station has a history of more than 100 years, dating back from 1914. It is the main intercity rail terminal in Toyko with Marunouti and Yaesu main exits. From the school, the station can be reached by the Doei bus (approximately 12 minutes). It is one stop from Hatchobori station (approximately 2 minutes).
HP:http://www.tokyostationcity.com
Akihabara
Akihabara is famous for its many electronic shops and a wide range of speciality stores such as in electronic home appliances, game, animation and rail models. It has become a popular shopping destination and has evolved into a mecca for many of Japan's sub-culture trends today. The latest additions to Akihabara have been themed cafes or restaurants, in particular 'maid café.' It is also well known for ramen restaurants. Akihabara station is three stops away from our nearest Kayabacho (approxaimtely 6 minutes).