Tokyo Galaxy will help to boost your language skills to the level you can get a degree from a Japanese university
We know that those who are gathering information about studying at Japanese universities are probably most worried about whether they can make it to graduation.
We receive inquiries from people thinking about studying in Japan seriously, and many of them ask us "will I be able to get a degree?"
In fact, it is not easy for international students to continue their studies at Japanese universities.
Even if a student succeeds to get into a university of his or her choice through special selection for foreign students (which may be a stiff competition), when it comes to actually taking classes at a Japanese university, it will be a whole different ball game compared to the preparations for the university entrance exam.
Doing such preparations at a Japanese language school is hard enough, but we have heard from many graduates of Tokyo Galaxy that, after they have started their university life, they found that their struggle during the days at language school was nothing compared to their university studies. It is no wonder that international students feel the barrier of language as they compete with Japanese students at Japanese national universities or other high-ranking universities such as Waseda or Keio.
However, our graduates who had prepared for entrance exams and went on to a Japanese university are successfully completing four years of university life, and are even finding jobs in Japan.
How is it possible for them to make it to graduation without giving up on the way?
That's because Tokyo Galaxy's curriculum for university entrance exams is structured with the aim not only for entering the university but also graduating from it.
Here we will explain about our curriculum in detail.
Taking plenty of time (about six to nine months) to complete your statement of purpose
Japanese universities require international students to submit a statement of purpose at the time of application. At the interview exam, you will be asked questions based on your statement of purpose. Some universities do not set an interview exam, but almost all of them state in their admission guidelines that applicants must submit a statement of purpose.
This statement of purpose takes a lot of time to complete. Writing a statement of purpose is a difficult task even for students who get high scores in the EJU (Examination for Japanese University Admission for International Students) and JLPT (Japanese Language Proficiency Test).
When you write your statement of purpose, you have to examine your thoughts on topics such as the reason you decided to study in Japan, the reason you chose a particular course of a particular Japanese university, and what you are going to do after graduation, as well as what you have done in your past and what you are planning to do in your future. You also need to refer to the university's philosophy in your statement. All this is not as easy as you may think.
At Tokyo Galaxy, we begin our curriculum with gathering information necessary to create a statement of purpose and developing your ability to think. This starts in April, and our students will continue to develop their Japanese skills, ability to think logically, and patience through a lot of feedback to their writings and presentation. By September or October, They will be able to write a high-quality statement of purpose on their own.
What they learn here will be very useful after they enter a Japanese university, since there will be lots of written assignments in university classes.
In this way Tokyo Galaxy develops the ability for students to be self-reliant when start studying in a Japanese university.
Be equal in kanji ability and writing skills to native Japanese students
In our Special Preparatory Class for College Admission, we conduct a kanji quiz every morning at the beginning of the lesson. By learning 30 kanji each day, you will acquire the ability to handle kanji, both reading and writing, as good as native Japanese students.
At Tokyo Galaxy, we create an atmosphere where students can get used to Kanji with a positive feeling of tension.
We also have classes to develop your writing and essay skills. Students will learn the fundamentals of writing through the lessons at Tokyo Galaxy, in which you will be taught from the basics such as how to use the Japanese manuscript paper (genkou youshi). In each lesson they write an essay, and their Japanese teacher will correct their mistakes, give detailed advice and hand them back in the next class. Students can build meaningful knowledge by receiving such feedback on their essays, and knowledge accumulated in this way will be a great help during the entrance exam.
It will be useful not only for doing assignments and writing papers at Japanese universities, but also for creating resumes that must be submitted when they seek employment in Japan.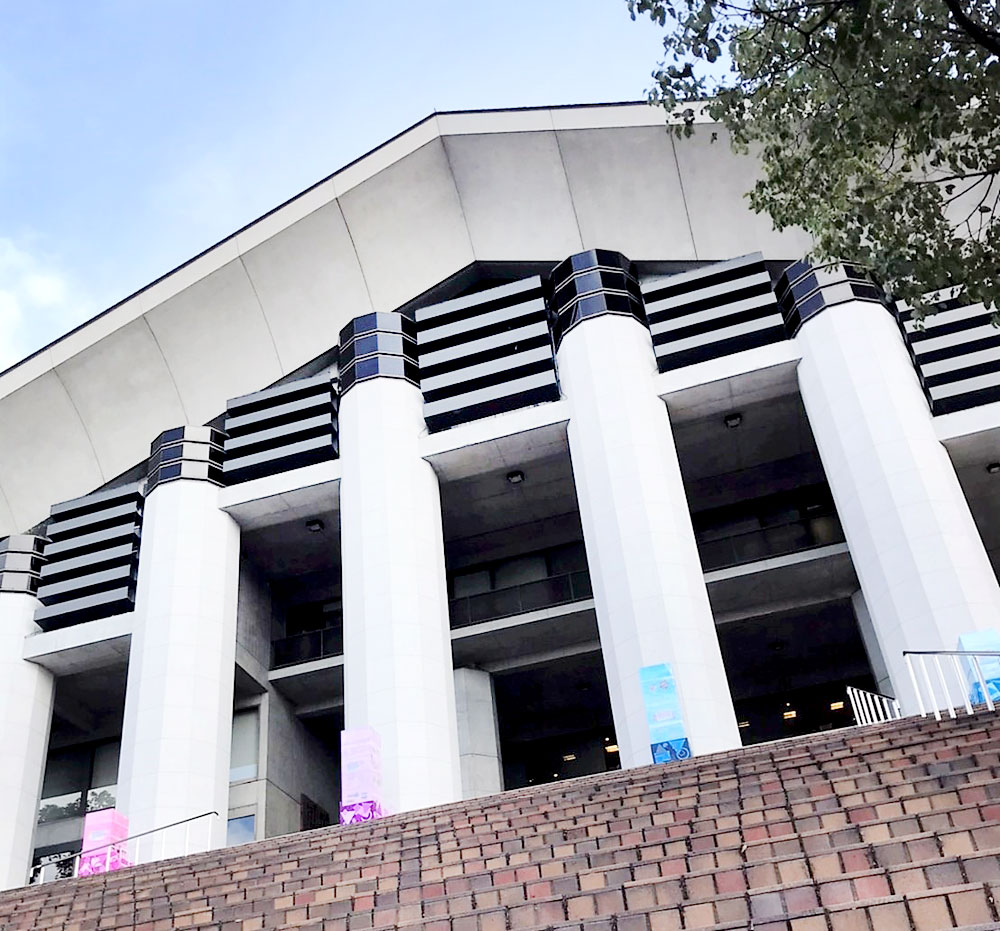 The Academic Japanese Class: only at Tokyo Galaxy
Tokyo Galaxy offers the Academic Japanese Class, which are held from January to March, in order to help our students who are going to enter Japanese universities in April to acquire the knowledge and information that can be utilized in their university life.
At the Academic Japanese Class, students develop skills to listen to and understand lectures given by Japanese professors, skills to write reports and papers using academic Japanese language, skills to gather information smoothly at Japanese universities and to have contact with professors and senior students.
Many graduates tell us that what they learned in the Academic Japanese Class helped them a lot during their four years of university life in Japan. Started in January 2011, our exclusive Academic Japanese Class was established as a result of a series of studies conducted by the teachers of Tokyo Galaxy after collecting examples of problems our graduates have faced after entering Japanese universities.
After preparing for Japanese university entrance exams, our students will spend their time meaningfully listening to important lessons for the future until the last moment they graduate from Tokyo Galaxy.
At Tokyo Galaxy Japanese Language School, you will be able to prepare properly for passing the entrance exam, and also for graduating from a Japanese university. Tokyo Galaxy is suitable for those wishing not only to get into a university but also to complete their undergraduate studies, and to find employment in Japan in the days ahead.
We are currently accepting applications for the January and April 2021 terms. January and April are very important times of the year for students planning to go on to a Japanese university.
We recommend you to create your road map for the future with us!