The long-standing restrictions on entry to Japan have been relaxed, and students have finally returned to school from the April 2022 semester. Before that, our classes were being held online, so we at Tokyo Galaxy were having a feeling of loneliness, since there were no students at school even during the semester. In addition to the absence of students at school, school events were also withheld due to COVID-19 prevention measures in Japan. However, various COVID-19-related regulations have been gradually loosened, and it has become possible to hold a really fun program in Tokyo Galaxy for the first time in a long time.
In late May, an orienteering event was held as part of the social studies field trip program. Orienteering is a type of sport in which the competitors travel in foot using a map and a compass to perform tasks at several control points and race toward the goal. It's like doing treasure hunting as a sport competing for time, and in Japan, many elementary and junior high schools hold this kind of events during excursion trips.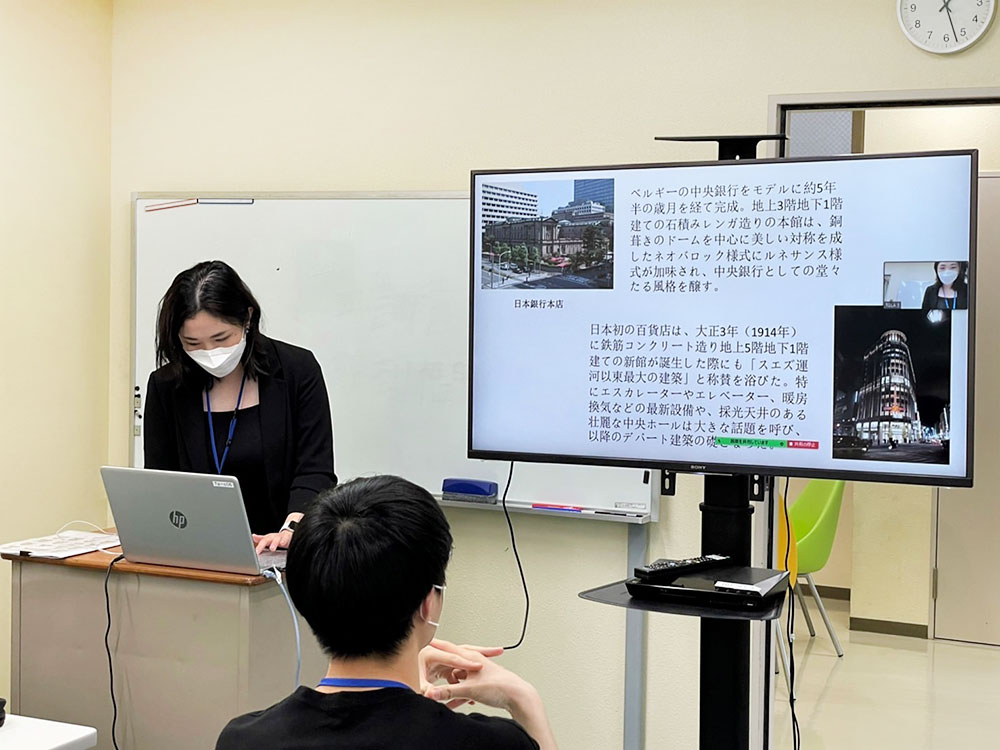 Orienteering at Tokyo Galaxy is not an event to compete for time; instead of that, our students visit the well-known neighboring towns, Tsukishima, Monzennakacho, Nihonbashi, and Ningyocho, by groups. These areas retain the atmosphere of the Edo period in Japan, so it's fun enough just to go sightseeing, but it would be much more interesting to walk around with your classmates, looking for the place set as the destination and answering quizzes on your way.
The students of the Advanced Class learned beforehand about the history and famous places in the towns for this orienteering. You will be able to discover the charm of the town when you visit there, if you have knowledge about the place. Students also made presentations in their class by groups about the information they found out on these historical towns. They prepared PowerPoint slides and made a full-scale presentation.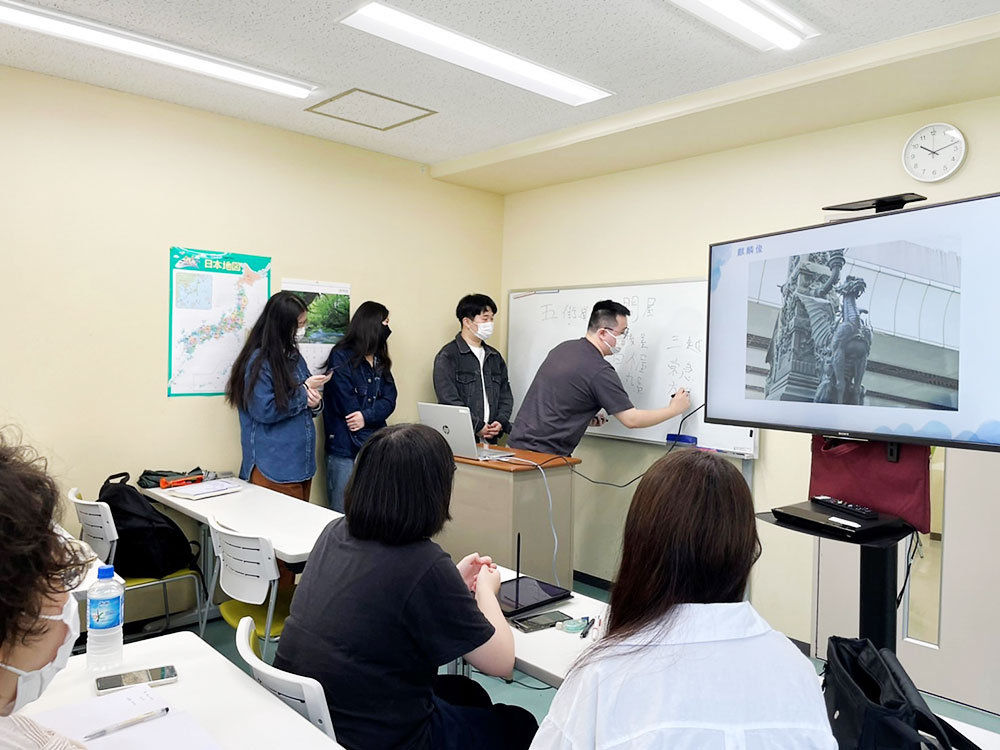 In addition, the Advanced Class students delivered their presentations at the Basic and Intermediate Classes and explained the features of each town. Presentations were made in Japanese for the Intermediate Class and in several languages (Korean, Chinese, English, Russian, Thai) for the Basic Class. At Tokyo Galaxy, Basic and Intermediate Classes are held basically in the afternoon, and Intermediate-Second half and Advanced Classes are held in the morning. Therefore, students with different levels of Japanese ability don't have the opportunity to interact with each other usually. School events like this provides them a chance to meet each other, and it is motivational for both student groups. Students of Basic and Intermediate Classes were giving a longing look to the Advanced Class students. For the Advanced Class students, the process of making researches and presentations will be a good training for them, since they will have to make presentations at universities and after they get employed.
In the following article, we will tell you about the day of the orienteering event so please keep your eyes on us.