Excellent Japanese Language Education with Diverse Optional Subjects Offered Every Weekdays
We take survey of our students each term (3 months) to find out which of the optional subjects (approximately 120) are of the most interest to our students. Then we select maximum 45 subjects with the highest number of requests and create a weekly schedule. Students could choose one subject a day, up to 5 subjects a week to create a unique schedule suited to their particular need.
Full support for students preparing for graduate school admission
As part of the Optional Subjects Curriculum, we offer subject classes designed to prepare students for graduate school admission. These classes are offered from previous winter term through autumn term, and all the students applying for graduate studies will be guided through these classes. In "Writing Research Proposals" students will learn how to research and write their own proposals, and in "Reading Previous Research Papers", they will learn how to successfully survey previous researches in their chosen field.
College entrance examination preparation available to all students planning to attend Japanese universities.
Students may prepare for college entrance examinations as part of their Optional Subjects Curriculum, even if they are not enrolled in the Special Preparatory Class for College Admission. Students may take classes on personal interview process and under the careful guidance of their teachers, learn how to successfully write their "Statement of Purpose" and study proper manners and responses in personal interviews. They could also take classes on preparing for the EJU (The Examination for Japanese University Admission for International Students) and study previous versions of the examinations of some universities.
Our students may focus on the subjects that interest them, this will help them achieve better results and overcome their difficulties.
Our Optional Subject curriculum offers many fun and interesting subjects that utilizes a unique approach to learning created through years of teaching experience. For students who enjoy Anime, we offer class in studying Japanese Anime and Manga. For students interested in Japanese culture, there are classes in Japanese history and culture. These will meet the needs and particular interest of each student.
There are Optional Subjects for students wanting to gain initial insight into the Business Japanese environment or the working of an interpreter.
We offer optional subject classes in which students could get their first glimpse into the areas related to their future career possibilities, such as experiencing business Japanese, working as an interpreter, or teaching Japanese language. The students will get the initial exposure to working in and with Japanese language, and take steps closer to their future goal.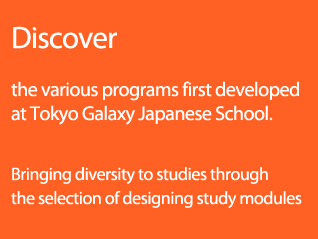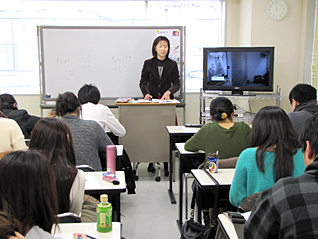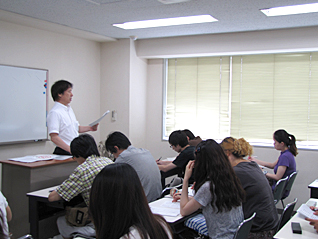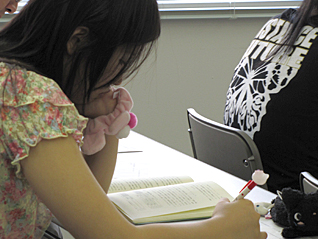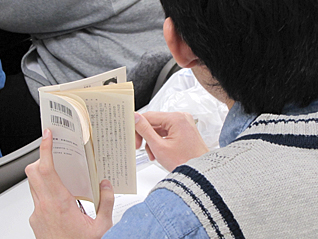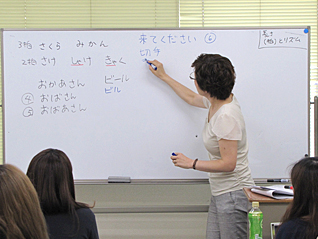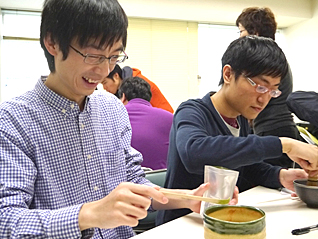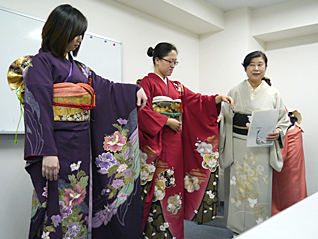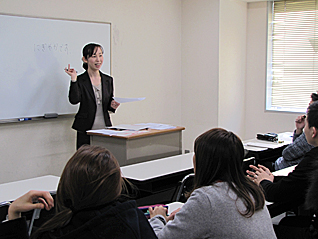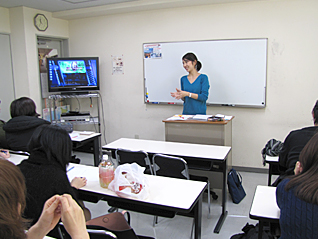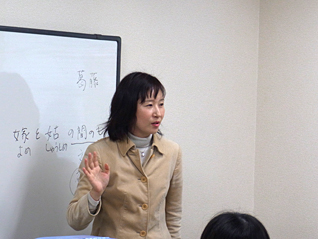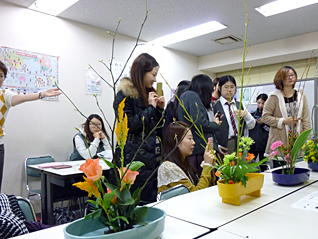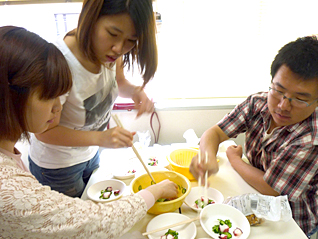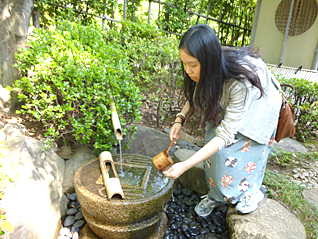 Sample Schedule
| MON | TUE | WED | THU | FRI |
| --- | --- | --- | --- | --- |
| Learning Japanese trough songs | Learning Japanese through TV dramas | Japanese Anime | Traditional Japanese culture | Learning Japanese through cooking |
| Writing research proposals for graduate school preparations | Proper usage of Keigo; polite expressions | Study Japanese through news | Readings previous academic research for graduate school admission | Beginning Japanese-Korean interpretation |
| Intermediate daily Japanese conversation | Listening comprehension for examinations | Studying Previous college entrance exams | Basic "Business Japanese" | Preparation for JLPT N1 |
| Reading Japanese magazines | Preparation for JLPT N2 | Debates and free conversation | Speed reading skill training | Japanese pronunciation |
| Writing a theses | Interview preparations | Preparation for the EJU | Easy Kanji | Reading skills for examinations |
Every year, our applicants of universities and graduate schools utilize optional subjects under the mentorship of experienced teachers, and go on to national and renowned private universities and graduate schools, such as the University of Tokyo, Hitotsubashi University, Waseda University, and Keio Universities. Graduate Prep Program
A word of advice from teachers
Try to have as clear an idea as possible about the objectives of your study in Japan, so that you may utilize the Optional Subject classes to you best advantage in reaching your goals. It will also help your counselor to select right optional subject classes for you at the time of registration, if you have clear goals.