TOP Business Japanese Class
Purpose
To allow the student to master the usage of Japanese in the business world. The program is helpful to students whether they are employed in Japan or working in their home country and involved in communications with Japanese companies.
Requirements for Enrollment
1. The student must have obtained a competency level in Japanese comparable to or above Japanese Language Proficiency Test N2.
2. Good class attendance record.
3. Active class participation.
Duration of the Curriculum
Total of six months beginning in April or October of each year (2 terms)
Please consult us if you would like to attend this program without the student visa or attend either the first half or second half of the only.
Business Japanese Schedule
Time
Mon
Tue
Wed
Thu
Fri
1 • 2
09:20 ~ 10:55
Business Japanese Conversation (practice oral communication skills)
3 • 4
11:05 ~ 12:40
Preparation for JLPT
Business Writing
Reading Business Documents
Business Japanese Exams Preparation
Japanese Social Structure / Cultural Norms
Content of Business Japanese Conversation (1st and 2nd period)
Knowing "Business Japanese" is not enough! Rigorous conversation drills in our classrooms and in actual business settings help the students acquire the practical conversational skills required for any business situations, such as greetings and introductions at work, communicating with colleagues, and conducting business presentations and in the job searching process. The students will master true proficiency in Business Japanese.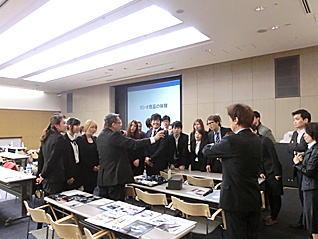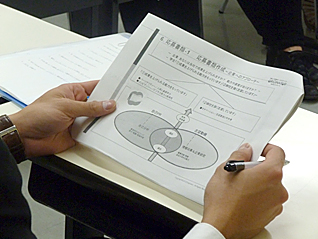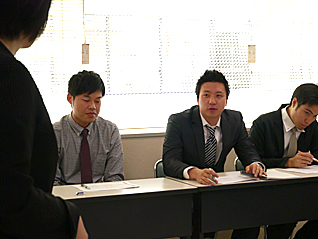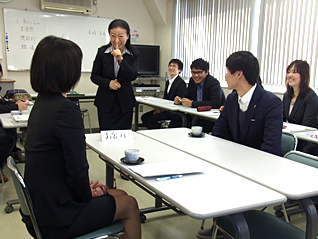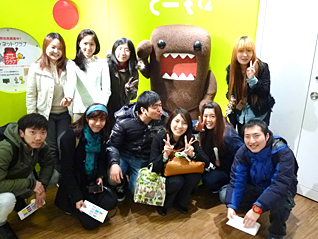 Special Lessons
(1) Project Work
"Marketing Debate": Class teams research and debate on merchandise selection
Students plan, compile data, and create an actual business presentation
Students plan, implement and report on a visit to a Japanese corporation
(2) Guest Lectures
Seminars by speakers from Japanese recruitment company for foreign students on the current job market and on job hunting techniques and possibilities
Alumni speakers relate their experiences and successes in job search
Various speakers discuss such diverse topics as: important facts about working in Japan, attending a social function, current working visa requirements, etc.
Guest lectures give instruction on business etiquette and social manners for every business situation in Japan.
(3) Field Trips
Visits to corporations in Tokyo
(4) Support for application to corporation in Japan
Introduction to Japan recruit company, Job Fair, Communication training, etc.
Advice from teachers
In order to work in a Japanese business environment, you must not only be proficient in Japanese, but also must possess proper manners and be knowledgeable about accepted Japanese customs. Successful students will learn the ability to communicate with anyone in a pleasant and rewarding manner. As part of the course, students will learn to self-evaluate their skills in the business context. You should also consider what you have achieved in the past and where you are now, and what you want to achieve in the future.